Giving
Your donation today helps people with vision loss stay independent and active and supports one-on-one services and resources for deafblind children, youth, and adults.
In 2021, people like you made it possible for Vision Loss Resources and DeafBlind Services Minnesota to:
Complete 121 in home assessments to determine vision loss needs.
Hold 234 in-person and virtual social and recreational activities.
Organize 70 support group sessions for 432 individuals.
Complete 43 presentations about our services and resources for individuals living with low vision and blindness.
Provide outreach and education seminars to 271 professionals and 573 community members.
Provide over 9,000 hours of support to 112 adults and children with combined hearing and vision loss, living throughout the state of Minnesota.
Support 65 volunteers, who provided 1,562 hours of service for people with low vision or blindness
Provide rehabilitation courses to 52 students, with 33 new students enrolled in classes.
Your gift goes a long way! Here are some ways to give:
Become a monthly sustaining donor.
Sponsorship Opportuinty
Vision Loss Resources is the largest nonprofit in Minnesota providing services and support to low vision, blind, and deafblind communities. Make a uniquely special contribution to the lives of those who live with vision loss or impairment by becoming a Monthly Activities Sponsor.
$1,000 • Benefits
Listed as "Monthly Activities Sponsor" on our website.
Quarter-page ad in our Client Newsletter sent out to 3,000+ clients 2-3 times per.
Have signage at each of our activities for the sponsored month with the opportunity to display handouts or brochures during that month.
Dedicated social media post on Facebook, Instagram, and LinkedIn.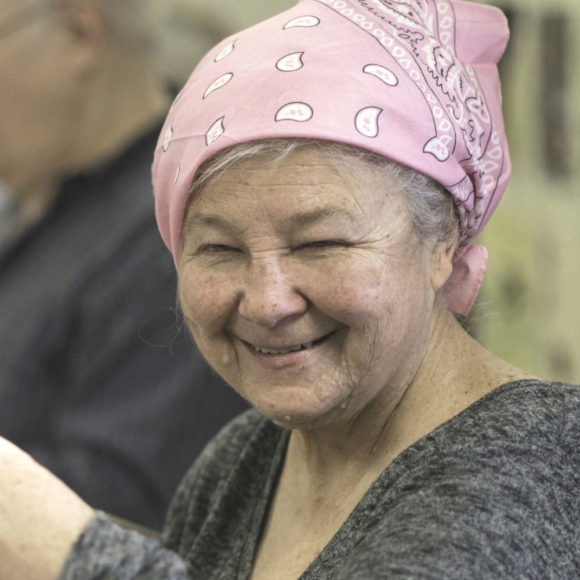 I do more now than I did before I lost my vision, and it's because of the support and opportunities at Vision Loss Resources.
A client of Vision Loss Resources
Donor Privacy and Rights
Vision Loss Resources respects the privacy of our clients and our donors. We recognize that you may have concerns about privacy issues as you navigate through the Internet and donate online. We assure you that your donor information will not be shared with or sold to any third party. See our donor privacy policy and donor bill of rights for more information, or contact info@visionlossresources.org.
Financials
View our annual reports, financial statements, and more.
Volunteer
Our volunteers say that our clients change the way they see the world. Discover how you can make a difference: it's easy, fun, and rewarding.