Adapting, connecting, and thriving for over 100 years
Our work began in 1914, when Vision Loss Resources was founded as the Minneapolis Society for the Blind. As the need for vision loss support grew, the St. Paul Society for the Blind opened in 1955. In 1993, the two organizations merged to become Vision Loss Resources, and in 2005, DeafBlind Services Minnesota became part of our organization.
All along the way, the people we serve are at the center, learning to adapt, connect, and thrive. By practicing independent living skills and connecting with others going through similar experiences, our clients open doors to new opportunities rather than seeing their world narrowing. The people we serve don't "suffer from" vision loss—they live with it an empowered way.
1910s
Grace Swift Strong, Fred Nash, and Thomas Schall found the Minneapolis Society for the Blind in 1914. They were inspired by a talk given by Helen Keller and hosted by the Woman's Club of Minneapolis. In Saint Paul, Mutual Aid Blind Association grows with support from the Council of Jewish Women.
1920s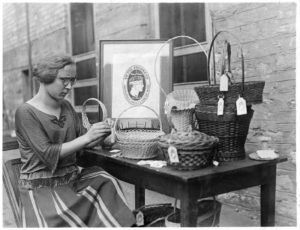 Minneapolis programs grow with support from the Community Chest (precursor to United Way) and the Amherst Wilder Foundation.
1940s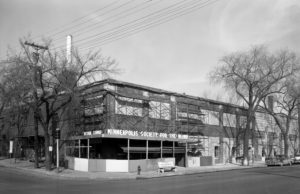 Minneapolis Society for the Blind moves to what is now our current location on the corner of Lyndale and Franklin Avenues.
1950s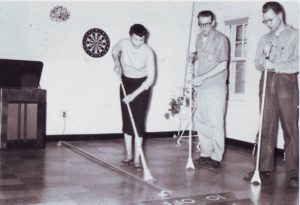 Saint Paul Society for the Blind is founded in 1955.
1960s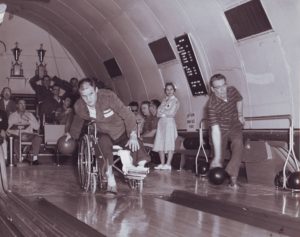 Minneapolis Society for the Blind begins an outreach program with a grant from the U.S. Department of Health, Education, and Wellness.
1980s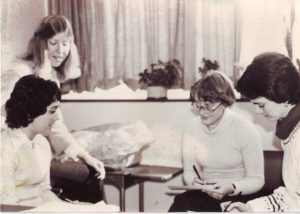 Saint Paul clients start a peer mentoring program, in which people with vision loss or blindness pair up to share their experiences and support each other. Minneapolis clients receive vision loss evaluation, as well as training on magnification devices. All of this non-profit work gains stability thanks to revenue from social enterprises in both Saint Paul and Minneapolis.
1990s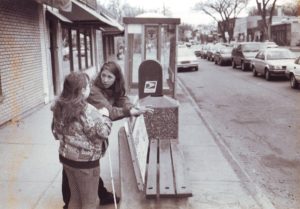 Vision Loss Resources is created when the Saint Paul Society for the Blind and the Minneapolis Society for the Blind merge in 1993.
2000s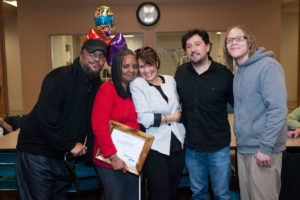 DeafBlind Services Minnesota LLC joins Vision Loss Resources in 2005. Contract Production Services is the new name for the packaging and manufacturing division of Vision Loss Resources.
2014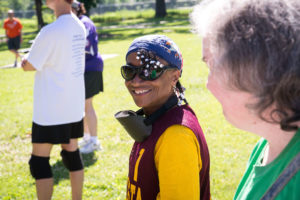 In its 100th year, Vision Loss Resources strives to meet increasing demand for our services, particularly among older adults. Fundraising efforts begin, in order to sustain and grow programs. Clients initiate and publish a book, The Way We See It: A Fresh Look at Vision Loss (read it here).
2019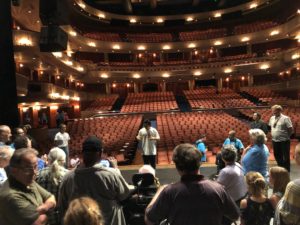 Vision Loss Resources launches an outreach program to build mutually beneficial relationships with culturally-specific community leaders, eye care professionals, and people who work with older adults.
2020
A challenge is an opportunity: due to social distancing during COVID-19, we are adapting our hands-on services to be remote. Our clients are eager to try remote versions of vision assessments, rehabilitation training and support groups. To break the isolation during the pandemic, clients are gathering virtually for fun activities like trivia, book club, and fitness classes.
2022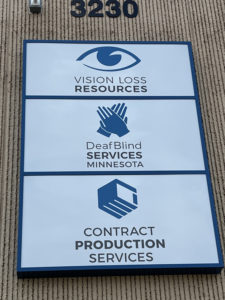 After 75 years on Lyndale and Franklin, Vision Loss Resources, DeafBlind Services Minnesota, and Contract Production Services got a new home: 3230 Spruce Street. Little Canada, MN 55117.