Adjustment to Blindness Training Program
Learn the skills you need to return to work, go back to school, and live independently.
Vision Rehabilitation Training
The Adjustment to Blindness Training Program at Vision Loss Resources helps you learn adaptive techniques. Subjects include technology, typing, orientation and mobility, Braille, cooking, and tasks of daily living.
Build your own training plan
One-on-one and small-group classes
Attend classes in person at our Little Canada facility, or study remotely via Zoom sessions — it's your choice
Flexible schedules: full-time, part-time, or as needed
Social and emotional support during weekly group discussions and learning sessions
Enrollment
Minnesotans: contact State Services for the Blind at (651) 539-2373 and let them know you're interested in the vision rehabilitation program at Vision Loss Resources.
Greater Minnesota: Do you live far away from our Rehabilitation Center in Little Canada? Ask us about our furnished apartments located nearby.
Out of state: If you live outside of Minnesota, you may request our training from your state's agency for people who are blind or low vision. You may also contact us directly to enroll independently and self-pay on a monthly basis, or use insurance if your policy covers vision rehabilitation training.
Contact Us
Email us at info@visionlossresources.org or leave a message at (612) 871-2222.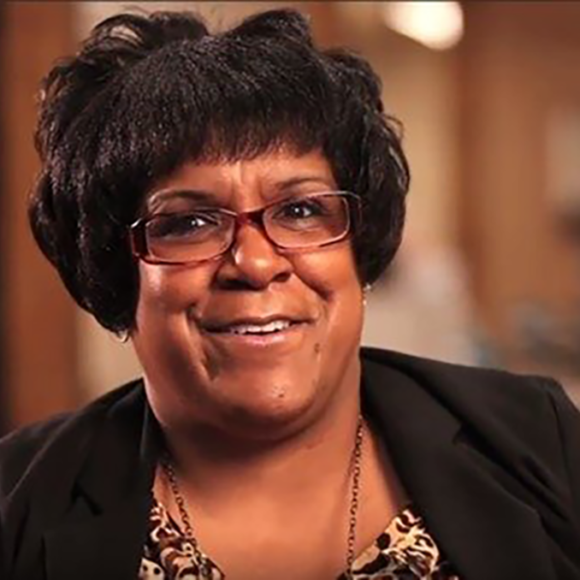 Vision Loss Resources helped me realize I can still do many things, just in a different way. The key is to be confident in what I can do.
Raye, a graduate of Vision Loss Resources' Adjustment to Blindness Training Program