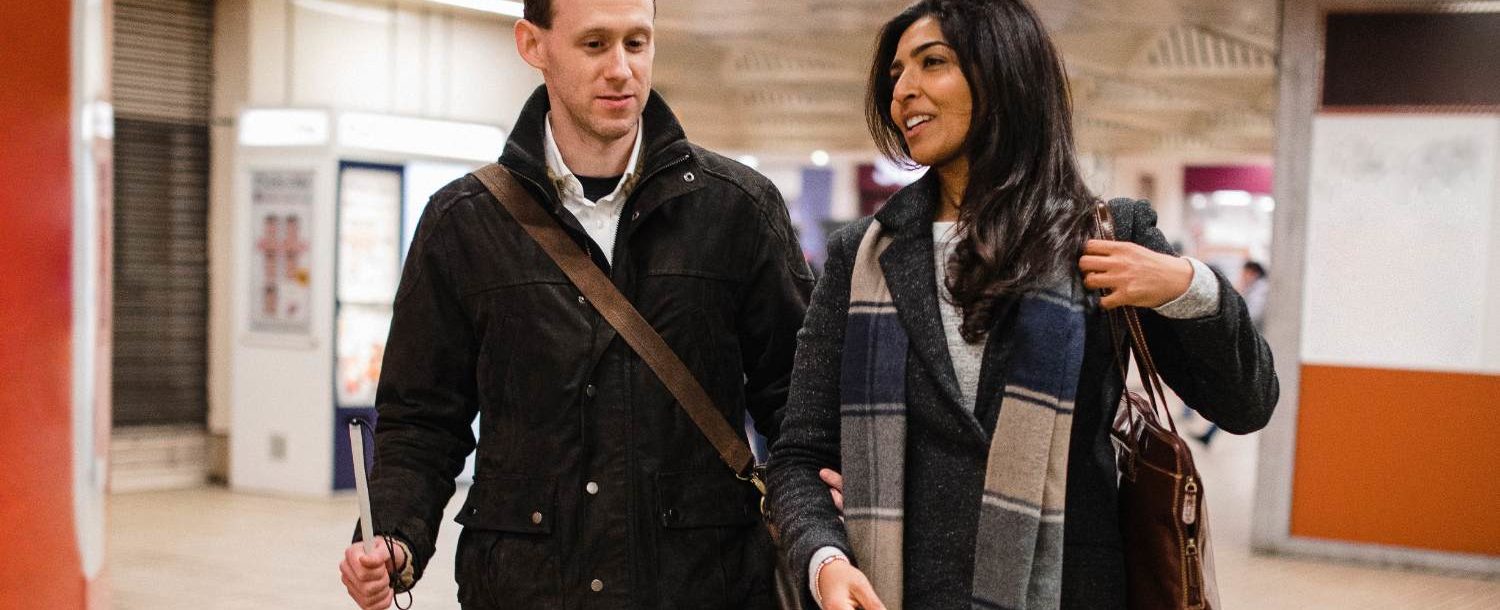 Volunteer
Read. Walk. Shop. Talk. Do what you love — and volunteer!
Volunteering with Vision Loss Resources is easy. Tell us when you are available. Clients live throughout the metro area. Opportunities may be available near you. Mileage reimbursement is available.
Volunteer as a reader and be someone's eyes. Readers work with a blind or visually impaired partner one to two hours every other week.
Volunteer as a shopper and help someone blind or visually impaired maintain their independence.  You will provide transportation to the stores. Time commitment is two to four hours a month.
If any of these opportunities interest you, please complete the form below.
Current volunteers can submit hours or review our volunteer policies online. See information for current volunteers.
Volunteer Story
Melissa has been volunteering with Vision Loss Resources for four years. Her roles have included helping one of our clients with his shopping needs and assisting with some of our recreational activities.
Donate
Your donation today helps us bring Vision Loss Resources to more people in search of a new way to remain independent and active while living with vision loss.