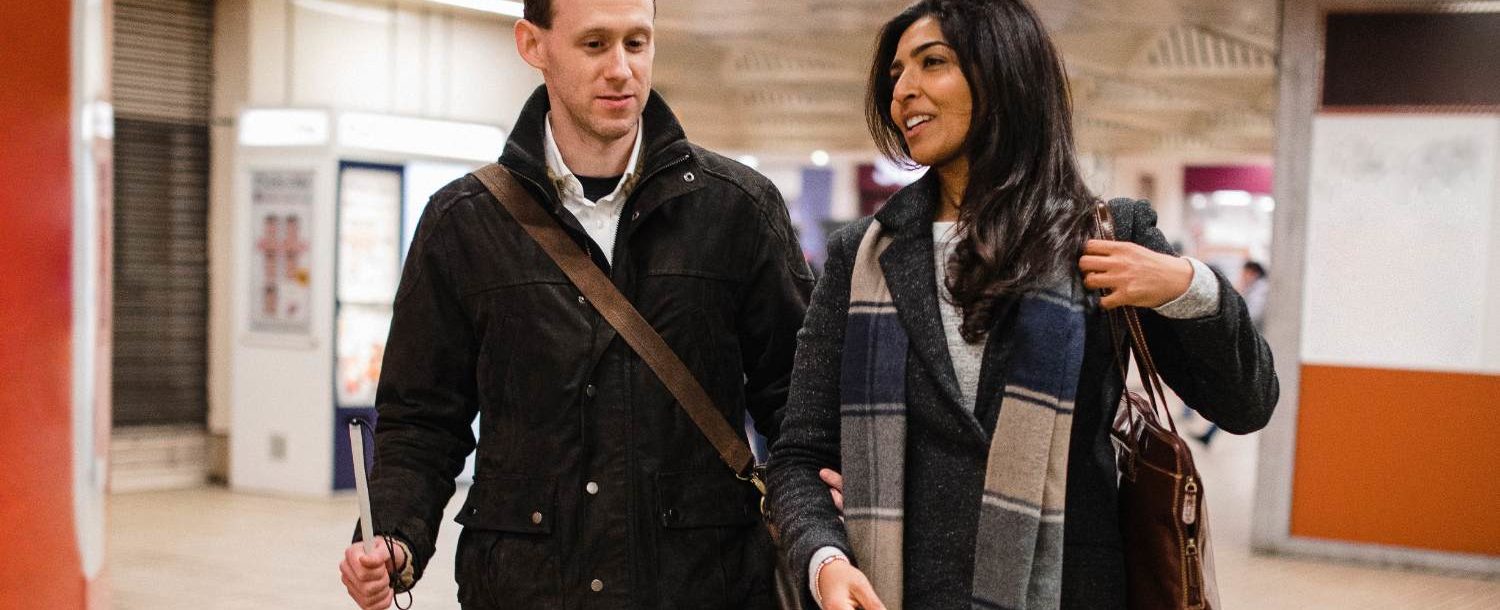 Volunteer
Read. Walk. Shop. Talk. Do what you love — and volunteer! No matter your schedule and interests, you can change lives by volunteering with Vision Loss Resources.
Current volunteers can submit hours or review our volunteer policies online. See information for current volunteers.
Volunteer Opportunities
You can make a big difference in the life of someone with vision loss.
Opportunities are now available for volunteers who would like to share their hobbies, skills, and interests with clients via Zoom meetings! Contact our Volunteer Manager, Jen Wittek, at (612) 843-3421 or volunteer@vlrw.org to learn more.
Volunteer Story
Melissa has been volunteering with Vision Loss Resources for four years. Her roles have included helping one of our clients with his shopping needs and assisting with some of our recreational activities.
Donate
Your donation today helps us bring Vision Loss Resources to more people in search of a "new way" to remain independent and active while living with vision loss.