Adapting to 2020
Since our founding, Vision Loss Resources has been committed to helping people adapt to the unexpected.
Faced with vision loss or impairment, people look to Vision Loss Resources for new ways to live independently and stay connected to the community. When 2020 brought another new reality none of us expected—the COVID-19 pandemic— social distancing and other safety protocols (especially for older adults) presented entirely new obstacles for Minnesotans with vision loss, blindness, or deafblindness.
But as we always have, our community of staff, clients, and supporters mobilized quickly to adapt, connect, and thrive. With stay-at-home orders in place, staff reached out in whatever safe ways we could, making phone calls to more than 1,000 clients to see what they needed, delivering groceries, and referring people to food shelves, health care resources, and more.
Before the pandemic, Vision Loss Resources and DeafBlind Services Minnesota clients thrived during in-home, one-on-one services, and group activities that brought them together to share stories of grief and hope about vision loss. Quickly, we replicated these experiences as best we could by making support groups, recreational activities, and educational classes available on Zoom. Further, with roughly a quarter of clients lacking a smartphone or other Zoom-ready device, we referred them to organizations that distributed free or low-cost devices.
Ultimately, through it all, 93 percent of clients shared that our services helped them remain independent, a nine-percent increase over 2019. Meanwhile, we trained 263 professionals to work with people who have vision loss (six percent more than in 2019), setting them up to hit the ground running as COVID restrictions loosen in 2021.
Like other nonprofits, we also faced financial challenges. Contract Production Services, Vision Loss Resources' social enterprise and main source of funding, creatively adapted its business during an economic slowdown to continue sustaining our programs. Meanwhile, donors and foundations also stepped up in big ways—thank you all for your overwhelming generosity.
We are so grateful for everyone's courage, heart, and willingness to, as ever, adapt. Thanks to the entire Vision Loss Resources community—staff, clients, volunteers, and donors—our organization is poised to rise and thrive in 2021 and beyond.
– Paul Erdahl, Board Chair
– Kate Grathwol, President/CEO
Program Accomplishments
Independent Living Skills: Helping people adapt to vision loss through rehabilitation services and skills training.
151 individuals with vision loss received their first service and made connections to internal and external resources, part of the Community Services program.
Clients learned new skills during 12 intensive classes on independent living skills and 25 one-on-one technology training sessions.
36 working-age adults completed 7,100 hours of classes at the Rehabilitation Center to adapt to vision loss and prepare to return to school or the workplace.
"Vision Loss Resources changed my life. Once I was introduced to your services, I learned I didn't need to be isolated." – Verna, 88, after a technology training via Zoom.

Community-Building and Outreach: Bringing people together for social and emotional support, and teaching the wider community about vision loss.
Over 140 people participated in 149 social activities and 67 support group sessions, mainly via Zoom.
153 volunteers engaged 156 clients in nearly 4,000 hours of reading, shopping, and social activities.
263 professionals were trained in techniques for working with people with vision loss.
"This is one happy place in my life: being part of VLR activities. I'm sure that I'm not the only person saying this." – Sandra

DeafBlind Services Minnesota
Pandemic-era social distancing made 2020 an exceptionally challenging year, as many deafblind individuals use the hand-over-hand touch of tactile American Sign Language. With safety precautions in place, DeafBlind Services Minnesota continued to partner with deafblind Minnesotans to communicate with others, access information, and integrate into their communities.
83 deafblind adults and 45 deafblind children and youth received a total of 4,483 services, mainly one-on-one sessions with interveners and service support providers.
"With these services I can be more independent and decide on my own what I want to do." – Dave

Board & Key Staff
2020 Board of Directors
Paul Erdahl, Global Talent Strategies
Board Chair
Susan Markey, Maslon LLP
Vice Chair
Mike Treece, Berger Transfer
Secretary

Andy Freeman, Retired, Wells Fargo Institutional Retirement and Trust
Treasurer
Mary Bear-Dukes, Retired, Allina Health
Member at Large
Julie Anderson, Foundation Fighting Blindness
C. Elston Chambers, Minnesota State Colleges and Universities
Ellen Conway, Community Representative
John Corneille, Foundation Fighting Blindness
Louise Jacobs, Retired, Allina Health
Chuck Stroud, AdoptAClassroom.org
Leigh Wilson-Mattson, Fundraising Professional
Alana Wright, Minnesota Leadership Council on Aging
Debbie Wygal, Community Representative, Professor emerita, St. Catherine University
Kate Grathwol, Vision Loss Resources, member ex officio


Key Staff
Kate Grathwol, President/CEO
Mauricio Lopez, Controller
Linda Guzman, Director of Manufacturing
John Filek, Director of Programs
Financials
2020 Balance Sheet
| | |
| --- | --- |
| Current Assets | $11,889,043* |
| Other Assets | $189,546 |
| Property & Equipment, net         | $2,892,832 |
| Total Assets | $14,971,421 |
| Current Liabilities | $1,099,105 |
| NET ASSETS | |
| Without Donor Restriction | $12,992,770 |
| With Donor Restriction | $189,546 |
| Total Net Assets | $13,182,316 |
| Total Liabilities and Net Assets | $14,971,421 |
* Includes cash, receivables, inventories and investments

2020 Statement of Activity
REVENUE AND SUPPORT
| | |
| --- | --- |
| Contract Production Services Net Sales** | $2,814,283 |
| Contributions | $478,168 |
| Program Service Revenue | $1,017,482 |
| Investments | $418,379 |
| Miscellaneous Revenue | $11,618 |
| Total Net Revenue & Support | $4,739,930 |
EXPENSES
| | |
| --- | --- |
| Contract Production Services | $2,005,856 |
| DeafBlind Services Minnesota | $622,394 |
| Rehabilitation Services | $466,883 |
| Community Services | $458,330 |
| Management | $322,060 |
| Fundraising | $76,787 |
| Total Expenses | $3,952,310 |
| Change in Net Assets before taxes | ($787,620) |
| Taxes | $105,000 |
| Change in Net Assets | ($682,620) |
** Vision Loss Resources does business as Contract Production Services, which performs hand-packing and assembly for businesses throughout the Midwest. For more than 50 years, Vision Loss Resources has directed 100% of this for-profit venture's profits to Vision Loss Resources programs. Learn more at www.cpsmsp.com.
Thank You for Supporting Vision Loss Resources
Adapt, Connect, Thrive.
That's the motto of Vision Loss Resources. Who would have guessed that in 2020, each one of us would adapt to the unimaginable? A pandemic and ensuing health crisis. A galvanizing call for racial justice. Unemployment and economic instability.
Through it all, people like you made it possible for Minnesotans with vision loss to thrive. You supported new online trainings, support groups, and social activities. You ensured that people with vision loss stayed connected to each other, maintained independent living skills, and adapted to the many changes in their lives with confidence.
On behalf of the 1000+ individuals whose lives were changed by Vision Loss Resources and DeafBlind Services Minnesota in 2020: thank you to the donors, foundations, and organizations who made it possible.
° Board Member            * Volunteer
$5,000 and above
Virgil Adkins Trust
Fred C. and Katherine B. Andersen Foundation
Vivian E. Bomsta Charitable Trust
Ray Edwards Memorial Trust
Anna M. Heilmaier Charitable Foundation
Willis C. Helm Charitable Trust
King Technology
The Jay and Rose Phillips Family Foundation
Dr. Edwin and Jenni Ryan
Smith-McCarthy Funds for the Blind and Visually Impaired
Stevens Square Foundation
Enoch R. Sward Charitable Trust
Laurine E. Zimmerman
$1,000-4,999
Robert Anderson
ASL Interpreting Services
Mary Bear-Dukes & Clarence Dukes °
Ronald & Joyce Beauchane
Ellen Conway °
Christopher & Britt Dougall
Paul & Elizabeth Erdahl °
Andrew W. Freeman °
Karen Hinz
Louise Jacobs °
Kate Grathwol & Barry Kleider
GV Krishnan
Steven Leuthold Family Foundation
John Louwers
Maple Grove Lions
Maslon LLP
Minneapolis Kiwanis Foundation, A Signature Fund of The Minneapolis Fndn
The Nash Foundation
Northeast Minneapolis Lions
Dr. Tyler Phillips, M.D.
The Mendon F. Schutt Family Fund
UnitedHealth Group
Otto C. Winzen Charitable Fund
Michael Yorston
$500-999
Ameriprise Financial, Inc.
Anonymous (2)
Joan Arbach °
Dr. Herbert L. Cantrill, M.D.
Christopher Carlson
Census 2020 CCC Fund of The Minneapolis Foundation
Sheila Colgan
John Corneille °
Patti A. Ellingson
Katherine Simon Frank
Louise Harris
Jamf Nation Global Foundation
Janet Jezior
Susan Markey °
Mary Claire Potter
Dr. Polly Quiram M.D.
Carol Robertson
Michael & Christine Seitz
Chuck Stroud °
Richard A. Zgodava Fund
$250-499
Anonymous
Shane Austvold
Dr. J. David Brown M.D.
Clay Callander
Patricia Durst
Kristen Hall
Dennis Hanold
Joanna Kindt
Albert Lindstrom
David & Suzanne Moseman *
Kathleen Otto
Virginia Quintana
Lynn Ricker
Adam J. Schmidt
Richard M. Schroeder
A.I. Stege
Meng Stram
Gregory A. Stroh
Synchrony
Mary Tambornino
Thrivent
Michael Treece °
Warren Vala
Margaret R. Verlautz
Leigh Wilson-Mattson °
$100-249
Kenneth & Gigi Abbadie
Jean Abbott
Sherri Adams
Tammy Allen
Julie Anderson °
Nathaniel Anderson
Anonymous (4)
Vincent I. Barton
Emilia Biorn
Janis Borchers
Cynthia & Randy Bottelson
Sally Brown
Sue Canny-Higueros
C. Elston Chambers °
John & Dorothy Childs
Ann Marie Chrudimsky *
Robert Clauson
Robert & Cindy Cross
Mary Dahlberg *
Virginia Danielson
Debra Baden Drange
Debra Duffy
Karen L. Ekdahl
Bev Fritz
Mary Gauthier
Gary J. Genz
Philip Gilmore
Ethel Goplen
Sharon Grimes
Kathryn & Brian Hammill
Dr. Robert E. Hersman O.D.
William Herzog
Amber Hoops
Dale Hulme
Faye F. Johnson
Loretta T. Johnson
Delores Lorene Kaese
Nancy Karasov
Julia Klaas Hally
Kurt Klemm
Richard Kleven
Talia Lehmann
Pat Luke
Barbara McClellan
Tom McDonald
Theresa Morris
Hazel E. O'Day
Amy S. Owen
Karen Paris
H. Lee Peterson
John & Jennifer Priestley *
Irene Quinn
John & Judith Reiling
Ken Reinartz *
Claude & Laurel Riedel
Janice Rost
Myron & Florence Rusley
Linda G. Stenstrom-Smith
Peggy Strief
Beverly L. Thompson
Jeanne Tucker
John T. Walsh Jr.
Barbara J. Williams
Alana Wright * °
Debbie Wygal * °
Under $100
Abbott Laboratories
Helen L. Adams
Carol Ahrens
Mohamed Abdelfattah Ali
Helen M. Anderson
Robert Anderson
Ted Anderson
Anonymous (7)
Apothecary Products
Best Buy
Bridget Axelson
Diane Baglio
Sandra Baxter
Edwin Bayon
Earl Beitzel
Jody Benedix
Joanne M. Benson
Elga O. Berkholtz
Lowell Bishop
Mr. Donald L. Bos
Paul Bowman
Karen Bruning
Rodney Buhrsmith
Ms. Mimi Bulman
Sandra Cech
John & Pam Chandler
Jennifer L. Closner
Karen Cohen
Delila M. Cotton
Martha Dallis
Sakya Dama
Mark Davidson *
Elizabeth Delmonico
Kelly Diekemper
Ann Dingman *
Anita Drum
Kathryn Duckett
Catherine Dyball
Richard Ehrnreiter
Alexis Erickson
Robert Feneis
Carol Fitzmaurice
Kim D. Fjelstad
Bob & Cheryl Flood
Eunice Fredrick
Ronald & Arlene W. Freiling
Dorothy Frich
Violet Gallion
Theresa Gillette
Connie L. Goneau
Keralyn Groff
Patricia Guerrero
Penelope I. Halliday
Susan F. Hawke
Mavis Hawkinson
Thomas Heinl
Sylvia Herkenhoff
Debra Herman
Jacquelyn Hinton
Mary Hirsch
Eric F. Holterman
Sarah Jenson
Anne Kempainen
Evelyn Knapp *
Kathleen Kohn
Carolyn Koleske
Diane Kornmann
Venetia Kudrle
Gerry Lane
Troy Larson
Ralph Lavedure
Michael Lins
Tim Litfin
Kristen Lucius
Michael Lutsey *
David M. Lyman
Runae Maloney
Rhoda M. Mead
Allen Micklin
Martha Pettus Millman
Judith Modeen
Beth Moorhead
Aurora I. Morafka
Shirley R. Morgan
Elizabeth Murphy
Janice A. Nelson
Martin Nisenoff
Brenda Norkosky
Angela C. Novotny *
James H. Oebser
DeeAnn Marie Olsen
Geoffrey Olson
Lois K Parker
David Lars Peterson
Russell & Eloise Peterson
Rick Pieper
Don Raymond
Sheryl Reed
Elizabeth M. Ronning
Harlan Rosvold
Rick & Barb Rule
Paula Rylander *
Ravishankar Sathyanarayana
Mary Schintz
Jane E. Schoenecker
Carol A. Schubring
Jeanne L. Seleen
Celia B. Shapland
Jeanne E. Sherburne
Ann Shimota
Jonathan L. Shoemaker
John Sipe
James Skaja
Kenneth B. Smith
Janet M. Sommer
Emily Stroud
Paul W. Taylor
William Edmund Thelen
Kathleen M. Trulsen
USAA
Virginia Van Dusen
Michael Vining
Phillip Vu
Laurie Wahlin
Shirley Wall
Linda Waltz
Melody Wartenbee
Ruth E. Weber
Sheila Wells
Western National Insurance Group
Elaine A. Wiener
Barbara J. Williams
In Honor
Mary Bear-Dukes
Nikhil Dama
Mark Edson
Kate Grathwol
David Guy
Zandra Jezior
Yuo Klun
Randall Stack
Chuck Stroud
Amy Ward
In Memory
Warren Anderson
Susan Barton
Mary Barwise
Doris Bass
Agnes Blageo
Deloris Brain
Nanette Conroy
Doris Dahlberg
June Dale
Shirley Durkot
Anne Gilmore
Carol Heinl
Wally Hinz
Norma Jean Lane
Marcella McCalla
Sue Molin
Douglas Moody
Nancy Nelson
Lorraine Niichel
Edna Peik
Joseph Quinn
Marcie Salmonson
Phyllis Hilarion Smith
Coralmae Stenstrom
David Thomas
Edith Wilson
Bernard Zweber
Charlotte and Mary
Eileen
In 2020, 153 volunteers served people with vision loss to help with reading, shopping, and participating in activities. Undaunted by the pandemic, volunteers found ingenious new ways to keep on serving their clients during state-mandated social distancing. People with vision loss also love to give back: 38 of those volunteers served as "peer mentors," lending their wisdom and experience to people who are new to vision loss.
"I started volunteering to fill my time with something more meaningful in hopes of helping others. But after the year of volunteering for Emma & Joe, I realize that they have mostly helped me. I am humbled by the people they are, their courage and will for life. They've truly done more for me than I have for them."  – Shana, a volunteer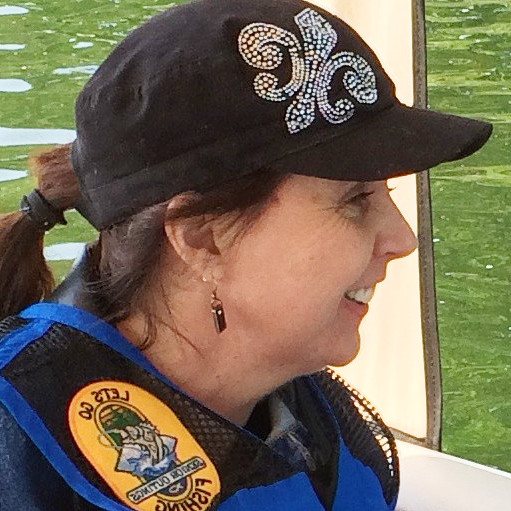 I am grateful for friends, family, and Vision Loss Resources. I can honestly say that without it, I would not be as independent as I am.
Annie