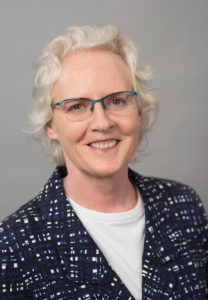 As President and Chief Executive Officer of Vision Loss Services, Inc., its partnering social enterprise Contract Production Services, and DeafBlind Services Minnesota LLC, I am steward of Minnesota's leading nonprofit provider of training, support, and outreach services for people with vision loss or blindness. I share with my employees, clients, and business partners a commitment to grow our relationships in support of our mission: to create a community of service, skills, and support for people with vision loss.
Contract Production Services is a highly competitive packaging and manufacturing business. As a social enterprise, Contract Production Services reinvests 100% of its profits into Vision Loss Resources programs.
I am proud of the strong relationships we have developed with partners such as the State Services for the Blind, Minnesota Department of Human Services – Deaf and Hard of Hearing Services Division, the Minnesota Leadership Council on Aging, Stevens Square Foundation, Amherst J. Wilder Foundation, and many other local, state, and national offices and alliances.
I am honored to serve on the Minnesota Board on Aging, a statewide agency of leaders — plus Gov. Tim Walz — working to support in-home and supportive services to older adults and their family caregivers. To learn more, visit the Secretary of State's website.