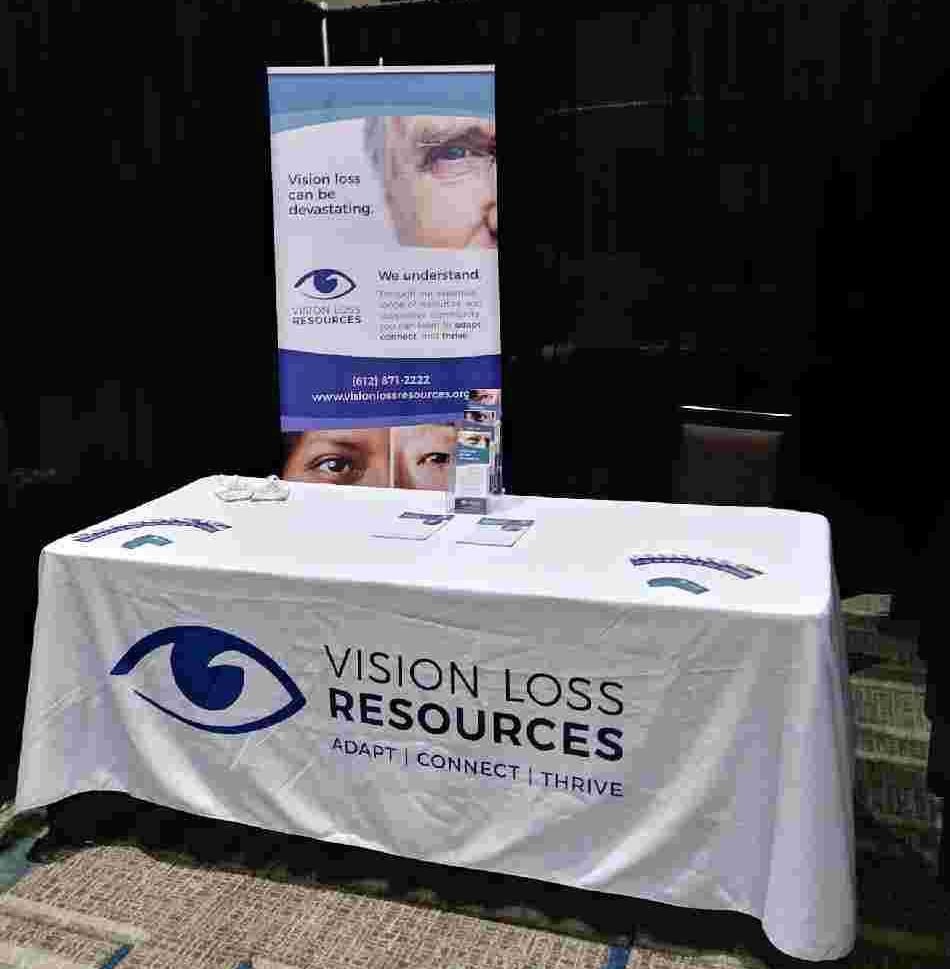 Partnering with Minnesota's optometrists
Vision Loss Resources sponsored the Minnesota Optometric Association's 2019 Fall Meeting on a beautiful September weekend. We were eager to meet and make connections with some of the nearly 200 eye care professionals at the event. Many of them were unaware that their patients could access services and support after diagnosis. Now those doctors have news to share with patients: adaptive training and social and emotional support from Vision Loss Resources.
One optometrist told us: "I feel incredibly sad listening to a patient tell me how she struggles at home and work. I didn't know what to say that could help her beyond the diagnosis. It's good to know there are resources out there."
Thanks to our friends at the Minnesota Optometric Association for helping patients find hope after vision loss!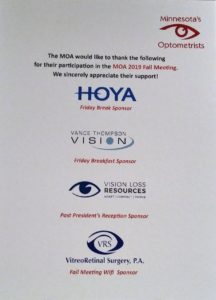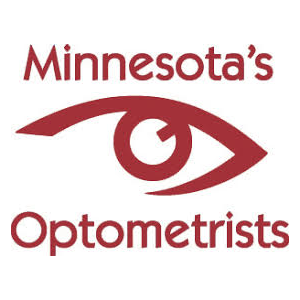 Latest News Posts